Tourism Enhancement Fund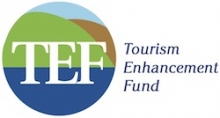 Overview
The "Tourism Enhancement Act, 2004," passed by Parliament in December 2004 and subsequently revised in October 2011, provided the legal basis for the establishment of a mechanism for the collection of a small fee from incoming airline and cruise passengers.
Specifically, the Act allows for:
A Tourism Enhancement Fee of US$20.00 to be charged to incoming airline passengers and US$2.00 to be charged to cruise passengers.
The monies collected are paid into a dedicated Tourism Enhancement Fund.
The Tourism Enhancement Fund (TEF) was established on May 1, 2005 for the sole purpose of implementing the recommendations emanating from the Master Plan for Sustainable Tourism Development, 2002.
The Tourism Master Plan provides the framework in which TEF will fulfil its mandate of promoting growth and development in the tourism sector, encouraging better management of environmental resources in Jamaica, enhancing the country's overall tourist experience, and providing for the sustainable development of the tourism sector.
Board of Directors:
· Mr. Godfrey Dyer – Chairman
· Mr. Joseph Issa – Deputy Chairman
· Mr. Paul Pennicook
· Mr. Ian Dear
· Mr. Omar Robinson
· Ms. Judy Schoenbein
· Mr. Jordon Samuda
· Mr. Marc Williams
· Mr. Brian Wallace
· Ms. Beverley Russell
· Ms. Alicia Bish
· Mr. David Dobson
· Clyde Harrison – Executive Director